Why do you need a water flosser?
Oral irrigation is often recommended for people who are unable to tolerate flossing. Sensitive gums, orthodontic appliances, diabetes, dental implants, and non-compliance are all reasons why oral irrigation is an effective alternative to flossing.
For people with sensitive gums, flossing can prove to be highly irritating; a water flosser is an excellent alternative, and should be used on a regular basis.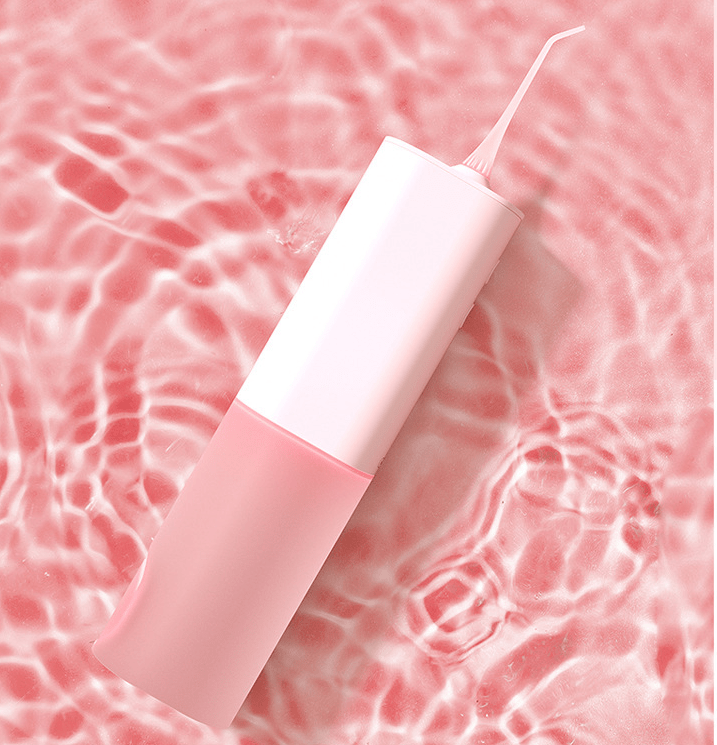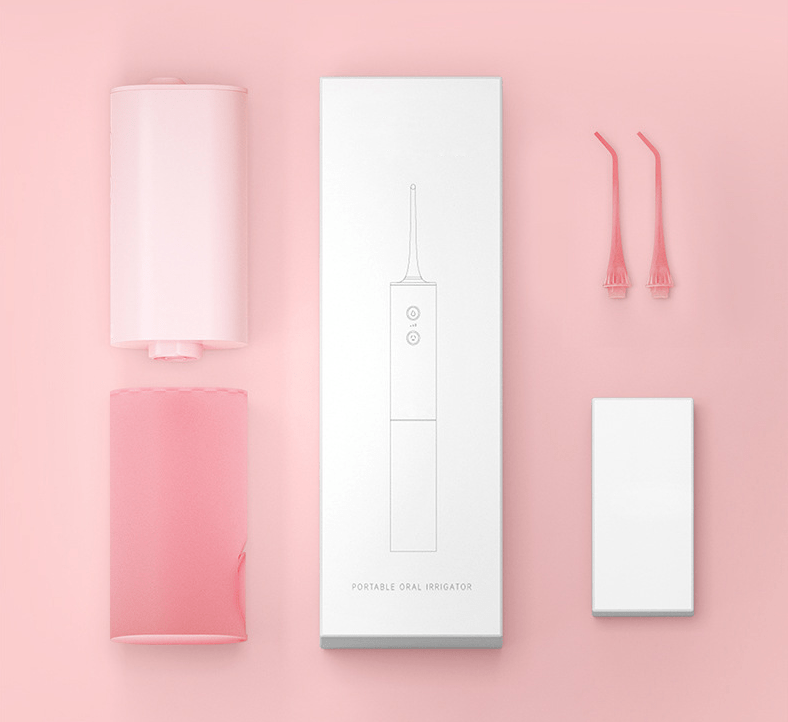 CHARACTERS: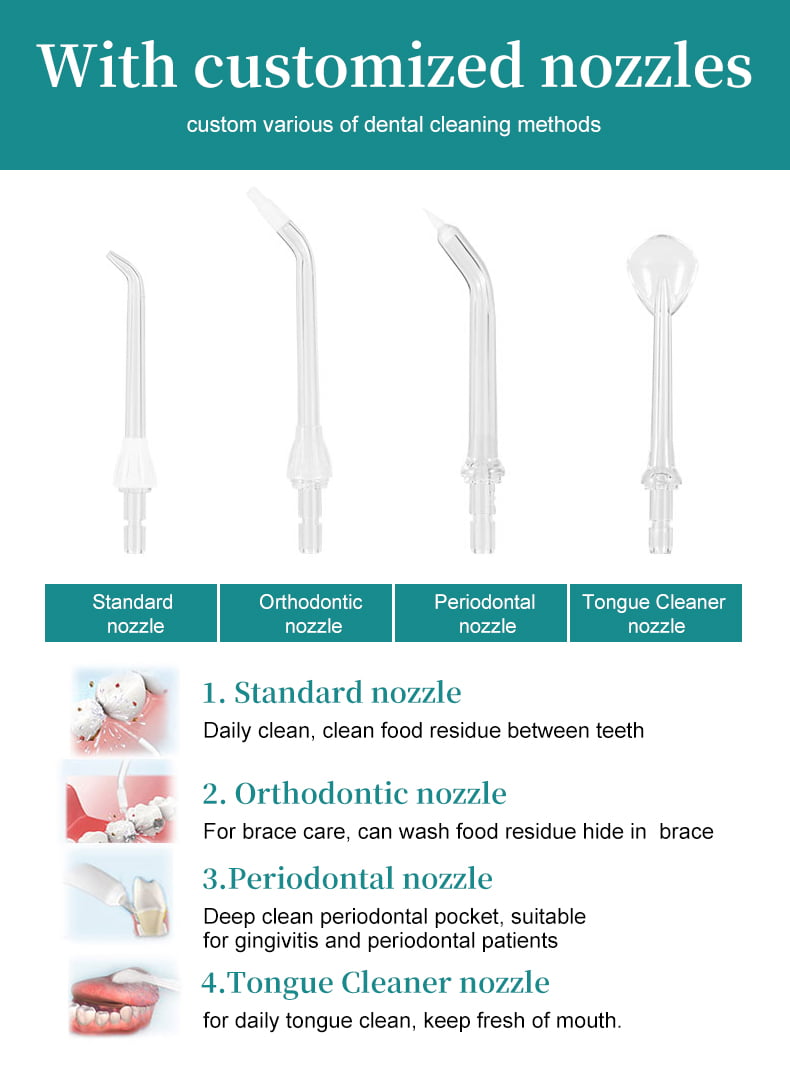 It can be equipped with the porous ceramic filter cartridge, a new innovative filter material to change water quality, safe and sanitary.
5 core technologies, ergonomic design, comfort grab feel.
Large water tank capacity, enjoy surfing between teeth
Adapter: DC5V,1A
Water jet pulse: 1400-1800times/min
Working models: normal,soft,pulse(massage)
Water tank:230ml
Pressure range:30-100psi
Waterproof grade: IPX7
Power:5w
Battery:1400mAh Lithium battery